HOME > Schedule > Chamber Music Concert/Recital (indoor) > PMF Ensemble Concert
Added to
Your Schedule
Chamber Music Concert/Recital (indoor)


PMF Ensemble Concert

This performance has ended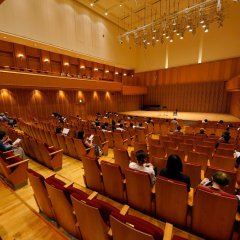 Date

Add to Calendar
PMF Ensemble Concert

July 20 (Wed), 2022 14:00 (doors open at 13:30)
By clicking the buttons below, you can automatically add schedules to your Google Calendar.
You can automatically add schedules to your Google Calendar, or download them to iCal.
July 20 (Wed), 2022
Time
14:00 (doors open at 13:30)
Artists
Members of the PMF Orchestra
---
Program
◆Takemitsu:
Rain Tree, for 3 percussion players
[ca. 12 minutes]
 Luca Esposito, percussion
 Mátyás Holló, percussion
 Paul Matthews, percussion

◆Lachner:
Quartet in G major for 4 violins, Op. 107
[ca. 12 minutes]
 Allegro moderato
 Andante
 Allegro giocoso
 Finale. Allegro vivo, ma non troppo
 Joseph Jin, violin I
 Megan Lin, violin II
 Joyce (Tin Yan) Lee, violin III
 Kata Stojanović, violin IV

◆Arnold:
Trio for flute, viola, and bassoon, Op. 6
[ca. 10 minutes]
 Allegro ma non troppo
 Andante con moto
 Allegro commodo
 Khoi Dinh, flute
 Derrick Ware, viola
 Bárbara Alves Lopes, bassoon

◆Bacewicz:
Quartet for four violins
[ca. 12 minutes]
 Allegretto
 Andante tranquillo
 Molto allegro
 Veronika Manchur, violin I
 Sumire Yoshida, violin II
 Yuyu Ikeda, violin III
 Martyna Kaszkowiak, violin IV

◆Prokofiev:
Quintet in g minor, Op. 39
[ca. 23 minutes]
 Tema con variazioni
 Andante energico
 Allegro sostenuto ma con brio
 Adagio pesante
 Allegro precipitato, ma non troppo presto
 Andantino
 Sofía Zamora Meseguer, oboe
 Yurie Shinotsuka, clarinet
 Charlie Lin, violin
 Hayasa Tanaka, viola
 Hajime Suzuki, double bass


- Duration: c. 80 minutes (without intermission) -
---
Admission

Yen, incl. tax
Day-of tickets will be available starting at 13:00.

Designated seat: 1,000
U25: 500
---
Notes
*Program and artists are subject to change.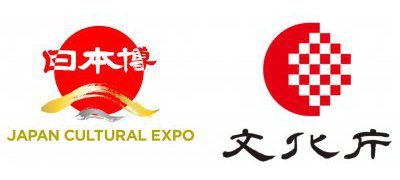 Supported by the Agency for Cultural Affairs, Government of Japan, Fiscal Year 2022

Sponsoring Organizations: Pacific Music Festival Organizing Committee / City of Sapporo
Mutual Sponsor: Sapporo Concert Hall Kitara

Pacific Music Festival Organizing Committee
+81-11-242-2211
This performance has ended
Your Schedule