HOME > > Chamber Music Concert/Recital (indoor) > PMF Ensemble Concert
Added to
Your Schedule
Chamber Music Concert/Recital (indoor)


PMF Ensemble Concert


- Modern selections -

This performance has ended

Enjoy 2 days in a row of Academy chamber music in Kitara's Small Hall! The second concert features works from the 20th century and beyond, from Ravel's string quartet (so highly praised by Debussy) to the virtuosic craft of Ligeti (whose centennial celebration is being celebrated this year) and including percussion works by Grisey and PMF AMERICA faculty member Joseph Pereira – spend an eye-opening Saturday afternoon in Kitara's world-class acoustic!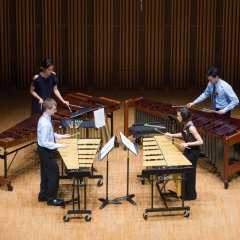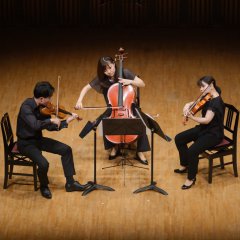 Date

Add to Calendar
PMF Ensemble Concert

July 22 (Sat), 2023 15:00 (doors open at 14:30) - :
By clicking the buttons below, you can automatically add schedules to your Google Calendar.
You can automatically add schedules to your Google Calendar, or download them to iCal.
July 22 (Sat), 2023
---
Program
◆G. Grisey: Stèle
(ca. 7 minutes)
 Joseph Pereira [PMF AMERICA]
 Yoon Jun Kim
 
◆Ravel:
String Quartet in F major
(ca. 28 minutes)
 Allegro moderato, tres doux
 Assez vif, tres rhythme
 Tres lent
 Vif et agite
  Ziqing Guo, violin I
 Sean Takada, violin II
 Suhyun Kim, viola
 Yun-Ya Lo, cello

 
 - Intermission -
 
 
◆D. Anderson:
Seven Double Bass Duets
(ca. 14 minutes)
 Kibbles & Kibitz
 Parade of the Politically Prudent Pigs
 Rush Hour
 Schgweik Fahrt
 Lament
 Blew Cheeze
 Gustav's 11 O'Clock Dance
  Jason Henery, double bass I
 Xingyuan Weng, double bass II
 
◆Schulhoff:
Concertino for Flute, Viola and Double Bass
(ca. 17 minutes)
 Andante con moto
 Furiant. Allegro furioso
 Andante
 Rondino. Allegro gaio
  Caterina Bruno, flute
 Sophie Nickel, viola
 SoJung Kim, double bass

◆J. Pereira:
Mallet Quartet
(ca. 9 minutes)
 Omar El-Abidin, Ayumi Hoshi, Yoon Jun Kim, Sehee Park 
 
◆Ligeti:
Six Bagatelles for wind quintet
(ca. 12 minutes)
 Allegro con spirito
 Rubato - Lamentoso
 Allegro grazioso
 Presto ruvido
 Adagio - Mesto (Bela Bartok in memoriam)
 Molto vivace - Capriccioso
  Juan David Londoño, flute
 Myriam Navarri, oboe
 Alžběta Baldová, clarinet
 Minju Kim, bassoon
 Sam Kuijper, horn
 
 
- Duration: c. 2 hour (with intermission) -

---
Admission

Yen, incl. tax
*Sold Out
Day-of tickets will be available starting at 14:00.

Designated seat: 1,000
U25: 500

Please submit the online form below. PMF staff will then contact you via email with further details. Tickets can be paid for and received on the day of the concert.
Application to purchase PMF 2023 concert tickets
---
Notes
*Program and artists are subject to change.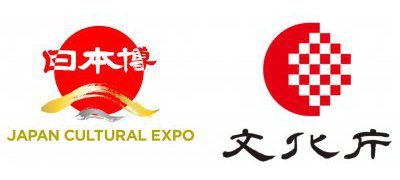 Supported by the Agency for Cultural Affairs, Government of Japan, Fiscal Year 2023

Sponsoring Organizations: Pacific Music Festival Organizing Committee / City of Sapporo
Mutual Sponsor: Sapporo Concert Hall Kitara

Pacific Music Festival Organizing Committee
+81-11-242-2211
This performance has ended
Your Schedule