HOME > > Chamber Music Concert/Recital (indoor) > PMF Ensemble Concert
Added to
Your Schedule
Chamber Music Concert/Recital (indoor)


PMF Ensemble Concert


- Timeless German melodies -

This performance has ended

Enjoy 2 days in a row of Academy chamber music in Kitara's Small Hall! The first concert features composers born in present-day Germany, with beloved works by Bach and Schumann alongside lesser-known gems by composer/violinists Spohr, Hofmann, and Hermann. With music from a range of eras, even this all-German program offers a surprisingly varied lineup!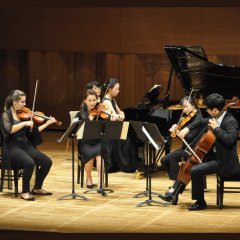 Date

Add to Calendar
PMF Ensemble Concert

July 21 (Fri), 2023 19:00 (doors open at 18:30) - :
By clicking the buttons below, you can automatically add schedules to your Google Calendar.
You can automatically add schedules to your Google Calendar, or download them to iCal.
July 21 (Fri), 2023
---
Program
◆J.S.Bach:
Concerto for Violin and Oboe in c minor, BWV 1060R
(ca. 14 minutes)
 Allegro
 Adagio
 Allegro
  Yusong Zhao, violin
 Anish Raj Pandit, oboe
 Akiko Sakuma, piano 

◆Spohr
Duo for 2 violins in A major, Op. 9 No. 2
(ca. 15 minutes)
 Allegro vivace
 Rondo. Allegretto
  Minkyung Lee, violin I
  Monona Suzuki, violin II

◆Hofmann
Quartett für vier Violinen, Op. 98
(ca. 13 minutes)
 Allegro moderato
 Andante con moto
 Scherzo
 Allegro ma non troppo
  David Hung, violin I
 Jennifer Ahn, violin II
 Xinyuan Wang, violin III
 Marta Aurēlija Rando, violin IV
  
 
 - Intermission -
 
 
◆F. Hermann
Capriccio No. 1 in d minor for 3 violins, Op. 2
(ca. 8 minutes)
 Minori Yoshida, violin I
Josh Liu, violin II
Laura Ochmann, violin III
 
◆Schumann
Piano Quintet in E-flat major, Op. 44
(ca. 35 minutes)
 Allegro brillante
 In modo d'una marcia. Un poco largamente
 Scherzo. Molto vivace
 Allegro ma non troppo
  Emmanuelle Sievers, violin I
 Kanon Itoh, violin II
 Lourdes Pinney, viola
 Raymond Tsai, cello
 Akiko Sakuma, piano 
 
 
- Duration: c. 2 hour (with intermission) -
---
Admission

Yen, incl. tax
Day-of tickets will be available starting at 18:00.
  
Designated seat: 1,000
U25: 500

Please submit the online form below. PMF staff will then contact you via email with further details. Tickets can be paid for and received on the day of the concert.
Application to purchase PMF 2023 concert tickets
---
Notes
*Program and artists are subject to change.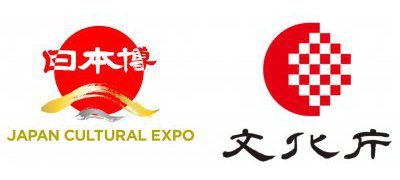 Supported by the Agency for Cultural Affairs, Government of Japan, Fiscal Year 2023

Sponsoring Organizations: Pacific Music Festival Organizing Committee / City of Sapporo
Mutual Sponsor: Sapporo Concert Hall Kitara

Pacific Music Festival Organizing Committee
+81-11-242-2211
This performance has ended
Your Schedule