HOME > > Music Education & Outreach > PMF Link Up Concert
Added to
Your Schedule
Music Education & Outreach


PMF Link Up Concert

This performance has ended

This music education program aimed at elementary school children, developed by New York's Carnegie Hall, was implemented in Japan for the first time at PMF 2013. Children, having learned the music in classes prior to the concert, will enjoy listening to the PMF Orchestra along with imagery and narration presented by the MC. It promises to be a truly eye-opening experience for the participating Sapporo City elementary school sixth graders.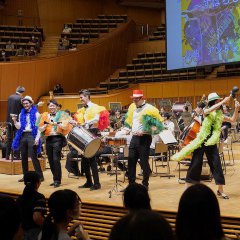 Date

Add to Calendar
PMF Link Up Concert

July 19 (Wed), 2023 13:45 (doors open at 13:15) - 15:00
By clicking the buttons below, you can automatically add schedules to your Google Calendar.
You can automatically add schedules to your Google Calendar, or download them to iCal.
July 19 (Wed), 2023
---
Program
◆T. Cabaniss: Come to Play
◆Brahms (arr. Schmeling): Hungarian Dance No. 5
◆J. Strauss II: Blue Danube, Op. 314
◆Bizet: 'Toreador' from "Carmen"
◆Stravinsky: The Firebird Suite (1919)
 Introduction
 Infernal dance of King Kashchei
 Finale
◆T. Okano: Furusato ("Home Country")
◆Filho: Cidade Maravilhosa

and more


- Duration: c. 1 hour &; 15 minutes (without intermission) -
---
Admission
Free seating in designated blocks
---
Notes
*Elementary school students perform alongside the PMF Orchestra, presenting music learned in classes in advance. Please note that this concert has an entirely different format from usual PMF performances.
*Admission will be closed when full capacity is reached.
*All ages are welcome, including small children.

*Program and artists are subject to change.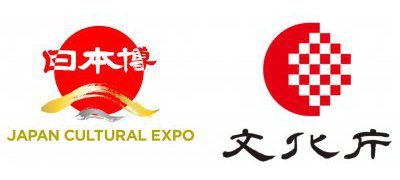 Supported by the Agency for Cultural Affairs, Government of Japan, Fiscal Year 2023

Cooperation: Carnegie Hall's Weill Music Institute
Sponsoring Organizations: Pacific Music Festival Organizing Committee / City of Sapporo
Mutual Sponsor: Sapporo Concert Hall Kitara
Subsidies: The Asahi Shimbun Foundation
      THE ITOGUMI FOUNDATION


Pacific Music Festival Organizing Committee
+81-11-242-2211
This performance has ended
Your Schedule