HOME > Schedule > Outreach Concert > PMF Clock Tower Concert
Added to
Your Schedule
Outreach Concert


PMF Clock Tower Concert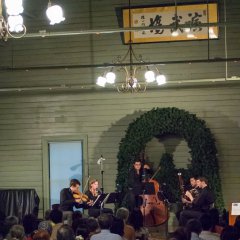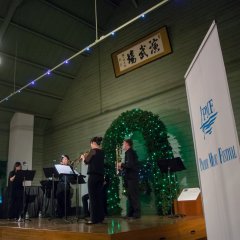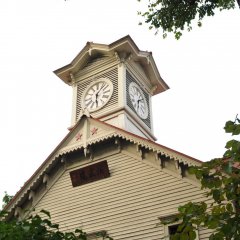 Date

Add to Calendar
PMF Clock Tower Concert

July 25 (Mon), 2016 19:00 (doors open at 18:30)
By clicking the buttons below, you can automatically add schedules to your Google Calendar.
You can automatically add schedules to your Google Calendar, or download them to iCal.
July 25 (Mon), 2016
Time
19:00 (doors open at 18:30)
Artists
Members of the PMF Orchestra
Program
◆Mozart:
Serenade No. 13 in G major K. 525
"Eine kleine Nachtmusik"
 Allegro
 Romanze
 Menuetto
 Rondo. Allegro
Kateřina Marešová, violin I
Yuri Miyamoto, violin II
Shiori Inui, viola
Anna Kusakabe, cello
Yadilton Zorrilla Ramírez, double bass
 
◆Onslow:
String Quintet No. 19 in C minor Op. 44
 Introduzione. Largo - Allegro Spirituoso
 Menuetto. Allegro Impetuoso
 Andante Con Moto Quasi Allegretto
 Finale. Vivace Ed Agitato
Minkyung Sul, violin I
Kanae Ohta, violin II
Wenlong Huang, viola
Akmal Irmatov, cello
Nicholas Myers, double bass
 
 
 -Intermission -
 
 
◆Beethoven:
String Quartet No. 1 in F major Op. 18 No. 1
 Allegro con brio
 Adagio affettuoso ed appassionato
 Scherzo. Allegro molto - Trio
 Allegro
Naoko Nakajima, violin I
Petros Karapetyan, violin II
Emily Hoyle, viola
Allison Drenkow, cello
 
 
 - Duration: c. 1 hour &; 50 minutes (with intermission) -
Admission
Free (Capacity: 150 people)
Registration will be closed when full capacity is reached. Seats cannot be reserved for people not present.
Notes
*Program and artists are subject to change.
 
Pacific Music Festival Organizing Committee
+81-11-242-2211
 
[Attendees] 150
This performance has ended
Your Schedule