HOME > > Orchestra Concert (indoor) > PMF GALA Concert
Added to
Your Schedule
Orchestra Concert (indoor)


PMF GALA Concert

This performance has ended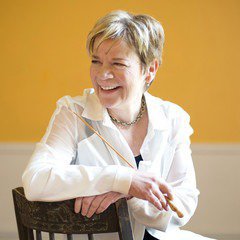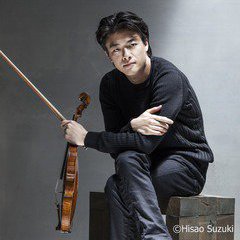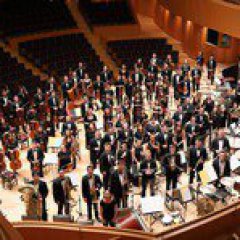 Date

Add to Calendar
PMF GALA Concert

July 14 (Sun), 2019 12:00 (doors open at 11:20) - :
By clicking the buttons below, you can automatically add schedules to your Google Calendar.
You can automatically add schedules to your Google Calendar, or download them to iCal.
July 14 (Sun), 2019
Artists
Part I
MC: Momoko Fukuchi

◆Chopin:
Waltz No. 6 in D-flat major, Op. 64-1
Larghetto from Piano Concerto No. 2
Waltz No. 2 in A-flat major, Op. 34-1 "Valse Brillante"
Michie Koyama, piano

◆J. S. Bach:
Partita No. 3 in E major, BWV 1006
I. Preludio
◆Ysaÿe:
Sonata for solo violin in A minor, Op. 27 No. 2 "à Jacques Thibaud"
I. Obsession. Prélude. Poco vivace - Meno mosso
Sunao Goko, violin

◆Verdi:
"Bella figlia dell"amore" from Rigoletto
Members of the PMF Vocal Academy
Ikumi Nakagawa, soprano
Maria Ishihara, mezzo soprano
Radnel Del Rio Ofalsa, tenor
Matteo Guerzé, baritone
Garrett Keast, conductor
PMF Orchestra

◆Johann Strauss II:
Der Zigeunerbaron Overture
◆Josef Strauss:
Delirien Walzer, Op. 212
PMF EUROPE
Jakob Lenhardt, clarinet/Members of the PMF Orchestra


Part II
PMF Orchestra Concert

Marin Alsop, conductor
Sunao Goko, violin*
PMF EUROPE**
PMF Orchestra
◆Adams:
Short Ride in a Fast Machine

◆Tchaikovsky:
Violin Concerto in D major, Op. 35*
Allegro moderato
Canzonetta. Andante
Finale. Allegro vivacissimo


- Intermission -


◆Prokofiev:
Symphony No. 1 in D major, Op. 25 "Classical"
Allegro
Larghetto
Gavotta. Non troppo allegro
Finale. Molto vivace
◆R. Strauss:
Suite from Der Rosenkavalier, Op. 59**
Prelude (Act I)
Presentation of the Silver Rose (Act II)
Baron Ochs"s Waltz (Act II)
"Ist ein Traum" (Act III)
Waltz (reprise)

- Duration: c. 3 hours 30 minutes (with intermission) -
Admission

Yen, incl. tax
S: 7,000
A: 6,000
B: 5,000
C: 4,000

U25 (B, C): 3,000

★Youth Wing Seats (U25): those with U25 seats can bring along 1 companion for free!
Notes
*Program and artists are subject to change.

Pacific Music Festival Organizing Committee
+81-11-242-2211
This performance has ended
Your Schedule