HOME > Schedule > Chamber Music Concert/Recital (indoor) > PMF Ensemble Concert in Naie
Added to
Your Schedule
Chamber Music Concert/Recital (indoor)


PMF Ensemble Concert in Naie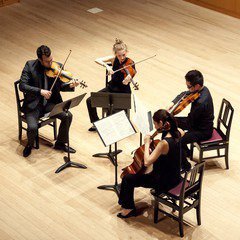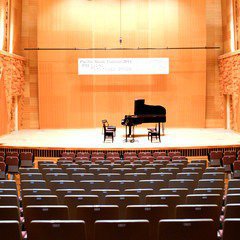 Date

Add to Calendar
PMF Ensemble Concert in Naie

July 25 (Thu), 2019 19:00 (doors open at 18:30)
By clicking the buttons below, you can automatically add schedules to your Google Calendar.
You can automatically add schedules to your Google Calendar, or download them to iCal.
July 25 (Thu), 2019
Time
19:00 (doors open at 18:30)
Program
◆J. S. Bach:
Concerto for Violin and Oboe in C minor, BWV 1060R
Allegro
Adagio
Allegro
Tristan Siegel, violin
Fernando Martinez, oboe
Akiko Sakum , piano

◆Míšek:
String Quintet in E-flat major
Allegro
Scherzino
Adagio
Allegro con brio
Sumin Lee, violin I
Ayane Miyashita, violin II
Dragana Lončar, viola
Anna Nagy, cello
Jung Su Lee, double bass


- Intermission -


◆Jean-François Michel: Eastwind
Mark J. Inouye, trumpet/PMF AMERICA
Denson Paul Pollard, trombone/PMF AMERICA

◆Bruch:
String Octet in B-flat major, Op. Posth.
Allegro moderato
Adagio
Allegro molto
Miki Nagahara, violin I
Jieun Yoo, violin II
Veronica Marziano, violin III
Christine Beimel, violin IV
Rebecca Epperson, viola I
Wenhan Jiang, viola II
Júlia Stuller, cello
ChinTo Kelvin Ng, double bass


- Duration: c. 1 hour 30 minutes (with intermission) -
Admission

Yen, incl. tax
Day-of tickets will be available starting at 18:30.

Non-designated seat: 2,000 (Day of: 2,500)
High school students and under: 700 (Day of: 900)

*Discounts for families and groups are available.
Notes
*Program and artists are subject to change.

Pacific Music Festival Organizing Committee
+81-11-242-2211
This performance has ended
Your Schedule