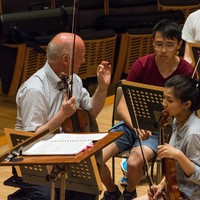 PMF VIENNA faculty member Rainer Küchl, who will instruct the PMF Academy throughout the entire festival period, will also give lessons to 2 students studying violin in universities here in Hokkaido. These lessons will be open to public observation, presented for free in the Small Hall of Sapporo Concert Hall Kitara.
Küchl's 45 years as concertmaster of the Wiener Philharmoniker give him an unparalleled depth of experience with classical music; his teaching in these lessons will surely be applicable and of great interest not only to violinists or string players, but to all musicians and music lovers.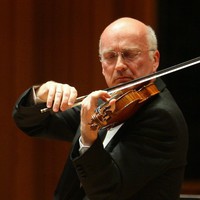 Date and Time:
Monday, July 24, 2017 at 18:30 (until approx. 21:00)
Venue:
Sapporo Concert Hall Kitara (Small Hall)

*Free to observe. Seating is free within designated blocks.
*Taught in English, with a Japanese translator.
For more details, click here.