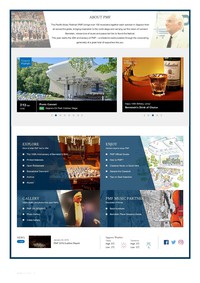 The PMF homepage has a new design, including new features!
Centering on simplified navigation and ease of use, a new "global menu" now appears at the top of any page, with listings on concert information, how to purchase tickets, how to audition, and more, providing easy access to the most sought-out topics. For those who want to learn more about PMF, the top page now features new EXPLORE and ENJOY listings, with simplified categories providing detailed information on the festival.
The website is always kept up-to-date; check back often!