Once again, with PMF ON DEMAND, you can stream PMF concerts in high-definition (HD) audio and video, for free! This year, twice as many concerts are available, and for an even longer time - nearly 4 months, from September 4 until December 31 (JST). Don't miss the chance to relive these inspiring performances!
 
HD Video
PMF Orchestra Concert <Program A>
【Recorded on July 15, 2018】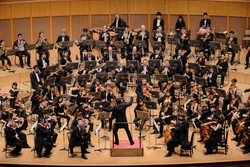 The first half of this concert includes Mahler's Blumine and Rückert-Lieder, with his unique orchestral mastery on full display, and features a deeply moving performance by mezzo soprano Rinat Shaham. The second half consists of Tchaikovsky's sublime Symphony No. 4. PMF 2018 Principal Conductor John Axelrod leads this concert in honor of the 125th anniversary of Tchaikovsky's death.
PMF Orchestra Concert <Program C>
【Recorded on July 29, 2018】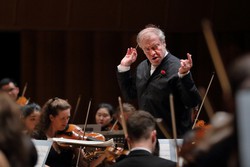 The final program of this anniversary year was centered on Mahler's Symphony No. 7, performed at PMF for the first time in the festival's history! Presented here, in HD video, is Part II of the GALA Concert - the orchestra fills the stage and gives a passionate and powerful performance of Artistic Director Valery Gergiev's unique interpretation. This is not to be missed!
 
HD Audio
PMF Orchestra Concert <Program B>
【Recorded on July 21 & 22, 2018】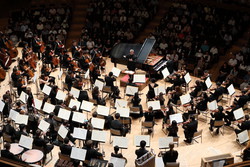 In celebration of the Bernstein centennial, the PMF Orchestra took on an all-Bernstein program, including music from the ballet Fancy Free and the Symphony No. 2 "The Age of Anxiety," led by PMF Guest Conductor Edwin Outwater.
 
PMF Mt. Moiwa Concert
【Recorded on July 17, 2018】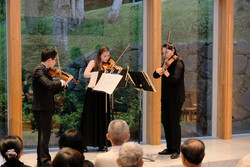 This concert features performances by 3 Academy chamber ensembles, with members from all around the world who met each other for the first time at PMF 2018. Hear their interpretations of these intimate works, performed in the Forest Gallery on Mt. Moiwa.

▼Streaming Period
September 4 (Tue) JST through December 31 (Mon) JST
 
PMF ON DEMAND