2018 marks the 100th anniversary of PMF-founder Leonard Bernstein's birth. As the first of many special projects in celebration of the centennial, a Bernstein-themed snow sculpture will appear at the 2018 Sapporo Snow Festival - the city's main annual winter event. The sculpture will be titled "Pacific Music Festival ~founded by Bernstein~"

Date: February 5 (Mon) to 12 (Mon), 2018
Venue: Odori Park, Nishi 5 Chome (East), Chuo-ku, Sapporo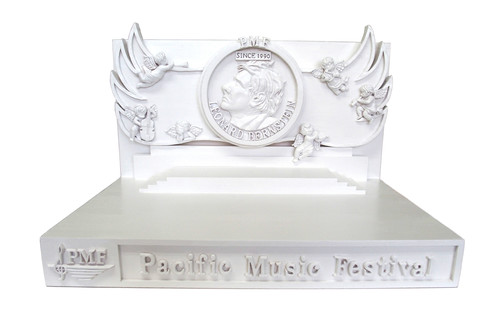 A stage will be built in front of the sculpture, on which various events will be held each day during the 8-day festival, starting with the announcement of the PMF 2018 Outline. Event-detail updates will be posted here!