On November 30 in Tokyo, PMF Artistic Director Valery Gergiev, while touring Japan with the Munich Philharmonic, gave a press conference to announce his plans for PMF 2019 and PMF 2020.


PMF 2019
Tchaikovsky Competition winner to appear at PMF!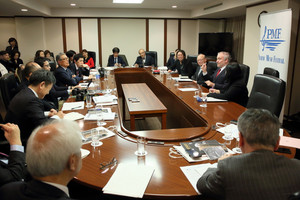 Gergiev announced that a new discipline will be added to the program of the XVI International Tchaikovsky Competition (of which he serves as Chairman): the Wind and Brass Instrument discipline. He then went on to announce that the winner of the woodwind division will perform as the soloist for the final 3 concerts of PMF 2019!
Gergiev emphasized that bringing PMF, "which educates the young musicians of the world," together with the Tchaikovsky Competition will be "deeply meaningful." This will be the second such soloist at PMF, following pianist Dmitry Masleev's appearance at PMF 2015. Competition winners will be announced in June - only 1 month before appearing at PMF 2019, and just before the beginning of the festival!
 
<performing on>
・PMF Orchestra Concert in Kitara July 31 (Wed) | Sapporo Concert Hall Kitara
・PMF Orchestra Concert in Tokyo August 1 (Thu) | Suntory Hall
・PMF Orchestra Concert in Kawasaki August 2 (Fri) | Kawasaki Muza
PMF 2020
At the new Sapporo Cultural Arts Theater "hitaru" - PMF's first full-production opera!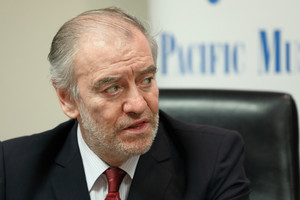 Gergiev announced that at PMF 2020 he will conduct the first full-production opera in PMF's history, and that it will be Mozart's Don Giovanni ! It will be performed at the Sapporo Cultural Arts Theater "hitaru," which just opened in October of this year, and will feature a production and singers from the Mariinsky Theatre, and the PMF Orchestra.
Gergiev spoke of Don Giovanni as "the opera of operas... going beyond Mozart's normal style," and expressing profound mystery, with "supernatural powers, beyond our life."
This represents both an invaluable experience for the Orchestra Academy, and an unforgettable event for listeners in Sapporo!
 
★Further details on these concerts will be made available on this website.