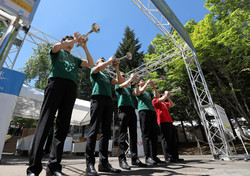 This year marks the 30th anniversary of PMF, and in commemoration of this milestone we are holding a PMF Fanfare Composition Competition!
 
The selected fanfare will be performed by members of the Academy as the very first sound of the PMF 30th Anniversary Opening Concert - and more. All welcome to submit!

See the Fanfare Competition page for details.