We are truly grateful to all of the many applicants for PMF 2022!
Orchestra Academy
A total of 973 auditions were submitted, from 56 countries and regions.
Flute, oboe, clarinet, trombone, tuba, and timpani/percussion will be especially competitive.
Regarding applicants' nationalities, the largest number of applications was from Japan, followed by the United States, then Korea. There were increased numbers of applicants from Thailand, Indonesia, and other Asian countries.
---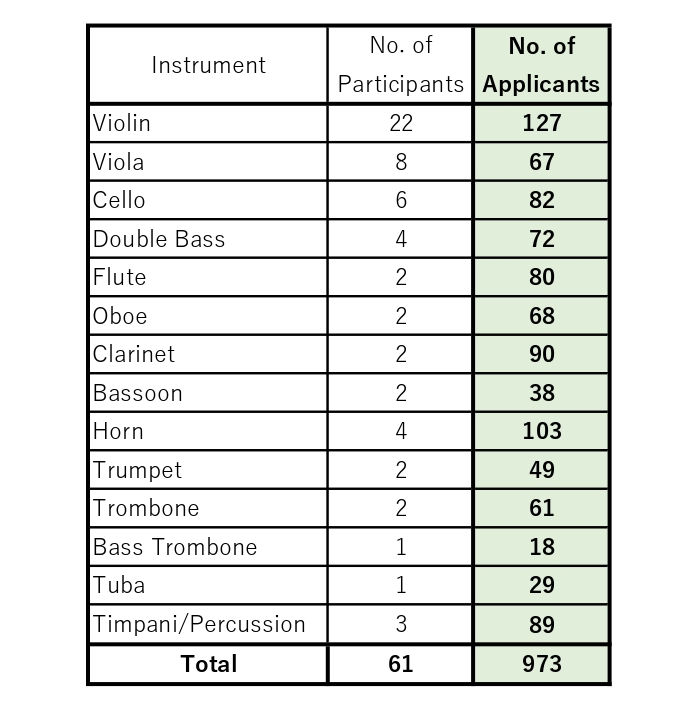 ---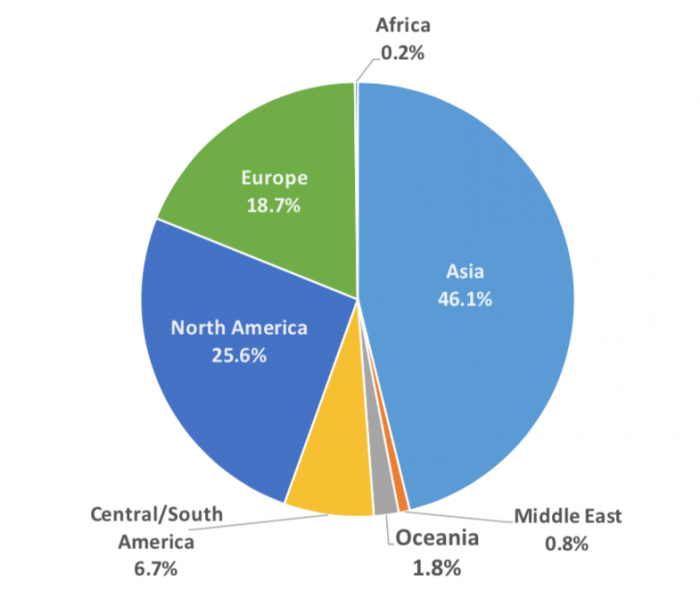 ---

Applicants will be notified of results via email by April.