Once again, we would like to express our gratitude to all who applied for PMF 2020.
Orchestra Academy
The total number of applicants for this year's Orchestra Academy is 1,212, from 68 countries and regions.
Looking at individual instruments, flute, clarinet, and trumpet are especially competitive this year. Trumpet applicants increased significantly - by almost 30% compared to last year.
As for applicants' nationalities, as with last year, the largest number of applications was from the United States, followed by Japan, then Korea. There were also increased numbers of applicants from European countries and Asian countries.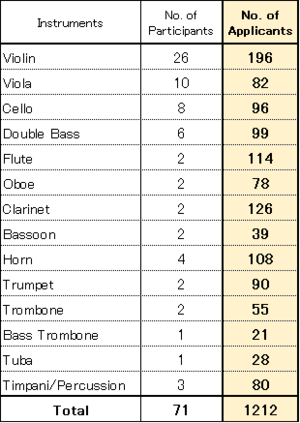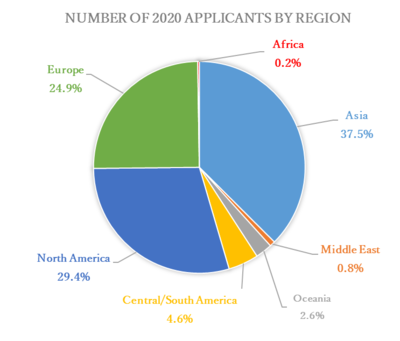 All applicants will receive notification by email of audition results by March.