HOME > Galleries > Live Streaming
Live Streaming
PMF 2016 Opening Concert
The broadcast period for this content has now ended.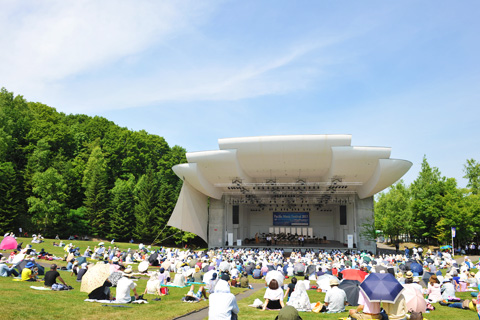 As part of Internet Initiative Japan's experimental high definition broadcasts, the second half of the July 16 Opening Concert will be live-streamed online! Enjoy the distinct sound of the outdoor stage surrounded by nature as the curtain opens on PMF 2016!
Streaming period:
July 16 (Sat), 2016 14:30~15:20 * Exact time of the beginning of PMF Orchestra performance may depends on the progress of the concert programs that day. * If this outdoor performance is cancelled due to the weather, the live stream also will be cancelled.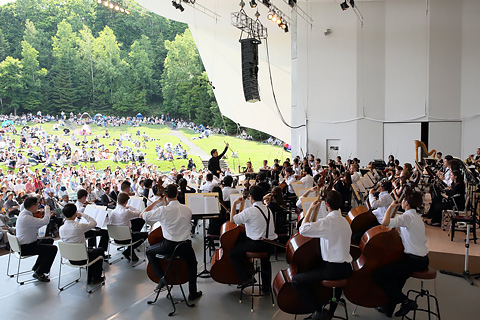 Venue:
Sapporo Art Park Outdoor Stage
Artists:
Keitaro Harada, conductor
Mariko Anraku, harp / PMF AMERICA
PMF Orchestra
Program
Bernstein: "Candide" Overture [ca 5 min.]
Debussy: "Jeux de vagues" from La Mer [ca 7 min.]
Wagner: "Der fliegende Holländer" Overture [ca 11 min.]
Verdi: "La forza del destino" Overture [ca 8 min.]