HOME > PMF Academy Members > Clarinet > Kiyoka Yoshikawa
Academy
Clarinet
Kiyoka Yoshikawa
Japan
Freelanceas of March, 2023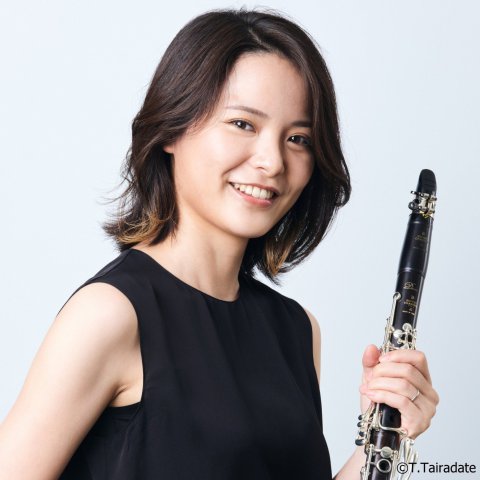 Message (as an Academy member) to PMF supporters
What are you looking forward to about PMF?
I'm looking forward to studying music with musicians from all over the world in summertime Hokkaido!
Please type a short message to music fans and those who support PMF in Sapporo and throughout Japan.
As I'm from Asahikawa, Hokkaido, I have always dreamed of becoming a PMF Academy member, so I'm very happy to be able to participate! I'm very grateful that PMF is able to continue after the pandemic. Arigato gozaimasu!
Which are some things you like about Hokkaido?
In my hometown of Asahikawa I like: ・ramen ・fresh air ・wintertime cold & snow! Winter in Asahikawa is really cold, with a record low of -41°C, and I love getting to see snow crystals quite often, and experiencing the daily changes in the snow❄️ And in Sapporo, I used to play at Kitara for wind ensemble competitions. It's a favorite place of mine, with an amazing acoustic, a rehearsal room with an organ, and a welcoming backstage. I also have many fond memories in the surrounding Nakajima Park! "Miso ramen" is famous in Sapporo, and I can't wait to have some with fellow Academy members!
And what are some things you like about where you live now?
I live in a quiet town in Saitama, about 20 minutes by train from Tokyo! I like to take walks along the Kurome River near my house. There is a sort of hidden area nearby with cherry blossoms. It's in the Kanto region (which includes Tokyo) so anything you want is available, including the highest number of concerts in Japan. It's an interesting place!
What are your goals for PMF 2023?
I want to develop my abilities as a performer such that regardless of whether it's an orchestral or chamber setting, I can play appropriately and distinctly. And for that I will eat lots of great food, focus, and practice a lot! I look forward to a deeply meaningful time, full of communication with new peers and instructors!