HOME > PMF Academy Members > Clarinet > Hae Sol Amy Hur
Academy
Clarinet
Hae Sol Amy Hur
USA
Yale School of Music as of March, 2022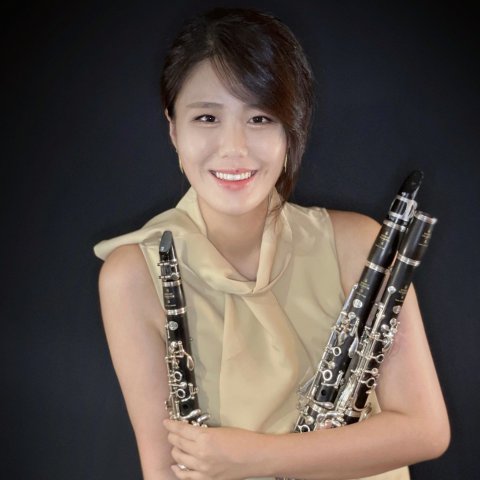 Message (as an Academy member) to PMF supporters
What are you looking forward to about PMF?
I treasure everything that the PMF offers and I believe that the diversity of musicians and the high standards of orchestra performance excellence at the PMF will provide an environment that will challenge me to develop the leadership, creativity, and interpersonal skills that I have been practicing and honing from the beginning of my musical journey. I also appreciate one of my dream opportunity to work with Berliner Philharmoniker, Wiener Philharmoniker, Chicago Symphony Orchestra, Sapporo Symphony Orchestra, and musicians and other world class musician that PMF offers. Lastly, I am excited to perform the outreach concert so I can communicate with the outside of the community and be able to share my music with students, audiences and musicians and those who are curious to understand music more. I hope to learn more about how to feel music and perform it in a way that everyone can enjoy.
What would you like to say to fans and supporters of PMF?
I cannot express deeply enough how humble I am to have been chosen among great musicians all around the world. It is a great honor to join PMF this year and cannot wait to create beautiful music with amazing people and share my passion. Thank you for your willingness to support me achieving my goals!
【After PMF 2022】What are some impressions of your time in Sapporo?
Sapporo is a beautiful city that has lots of variety, such as a breathtaking landscape and fantastic food. However, the Sapporo community's support for the PMF makes the city unique. The community values classical music extensively, and I was pleased that everyone enjoyed and appreciated our contribution. Their sincerity and commitment to music motivated me to become a better musician and encouraged me to share music with the community.
【After PMF 2022】What did you take away from your time at PMF?
The 2022 summer that I spent at PMF was a surreal experience. I was able to enhance my musicianship with the top-notch faculty, welcoming staff, and cherished colleagues. I took a step toward maturing as a musician because of PMF and was moved by the collective artistic achievement of a wide range of musicians. PMF showed me that music has the power to connect people, regardless of who they are, and can serve as a bridge across cultures. Finally, I want to take this chance to thank the 2022 PMF for its priceless memories.
【After PMF 2022】What advice would you give to people thinking of auditioning for PMF?
PMF is a fantastic festival, and I wish to take part in it once again. I highly recommend this festival to anyone who is considering applying. You will get to meet the most gifted and passionate musicians all around the world. I ensure that PMF will alter your perception of music on a deeper level. Please don't miss this lifetime opportunity!