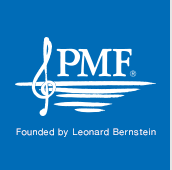 PMF 2019 auditions have begun!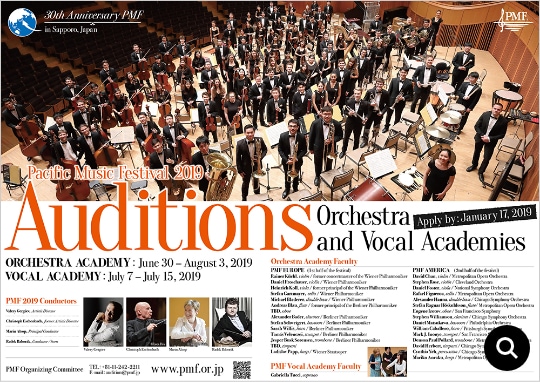 As of November 7, auditions for PMF 2019 are now being accepted!
All auditions take place online, via $B!H(BAcceptd

,$B!I(B allowing young musicians to apply from anywhere in the world with an internet connection. All requirements, guidelines, and more are available on the PMF Audition Information page.
Applications will be accepted through January 17, 2019!

2019 will mark the historical 30th anniversary of PMF. With this celebratory milestone in mind, we are pleased to announce the conductors for PMF 2019!
For information on these conductors, faculty, and other participating artists, see the PMF Artists Page.
We look forward to sharing the festivities with you!

Also, you can now take a look back at various moments from PMF 2018, both onstage and off, with the newly released PMF Photo Gallery!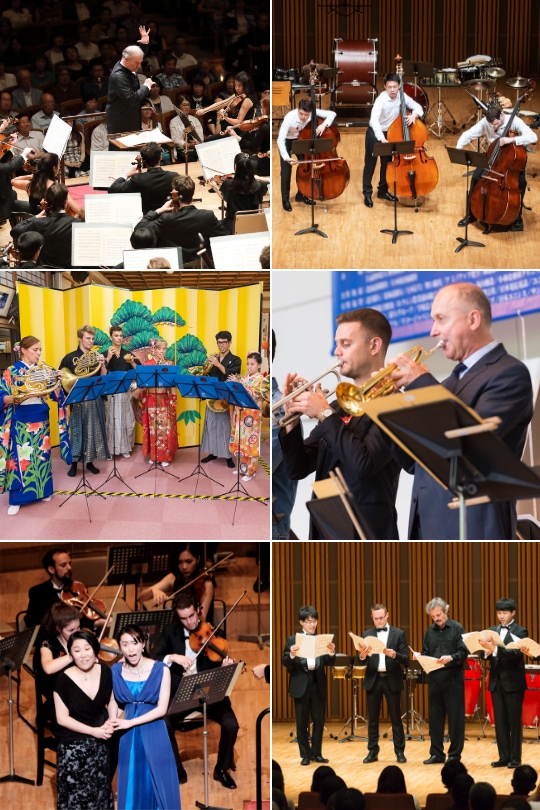 You can enjoy many photos from previous years as well!

PMF Alumni throughout the world
Since 1990, cumulatively over 3,500 talented young musicians have taken part in PMF, and alumni are active in orchestras around the globe. Here is an ever-expanding map of where you can find them!