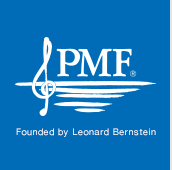 PMF 2018 auditions have begun!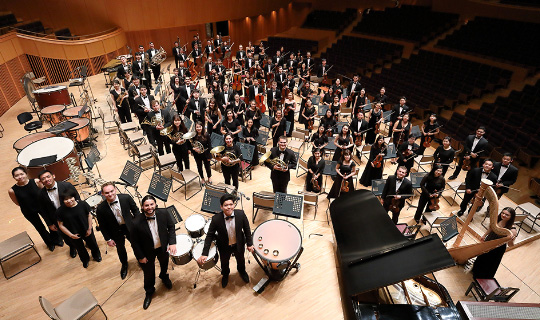 As of November 1, PMF 2018 Academy auditions are being accepted!
All auditions take place online, via $B!H(BAcceptd

,$B!I(B providing opportunities to a broad range of young musicians around the world. The guidelines, required excerpts and more are available on the PMF Audition Information page.
Applications will be accepted through January 17, 2018.

Around 3,400 young musicians from 76 countries and regions of the world have attended PMF. World Voice is a place for PMF alumni to share their thoughts on the festival's past, present, and future.
David Rowden
(PMF 2005, 2006, 2007)
Australia
Clarinet, Co-Artistic Director/Founder,
Omega Ensemble
What was your impression of PMF when you passed the audition and attended the event as an Academy member, and what do you remember the most about your time at PMF?
I had the most incredible and memorable experience performing as part of Pacific Music Festival 2005, 2006 and 2007. One of the many highlights for me personally was learning from Peter Schmidl, and performing Mozart$B!G(Bs Gran Partita wind serenade with the Principal wind players of the Vienna Philharmonic Orchestra.

A quarter-century after the founding of PMF in 1990, there are now around 3,400 alumni worldwide. What impact does PMF have on your current musical life?
I remember so many special moments in the performances, and the unique energy and enthusiasm exuding from all the players in the orchestra. It is quite a unique situation to be able to have so many young musicians from across the globe. PMF had a huge impact on my musical life. I think having access to such incredible musicians and being able perform a wide range of chamber music, alongside wonderful orchestra repertoire, really helped shape my current musical life.

PMF will continue to foster young musicians and offer the inspirational power of music to a broad, global audience, inheriting founder Leonard Bernstein's vision, contributing to the classical music culture of the world, and thereby to world peace. What kind of festival would you like to see it become?
If PMF is able to continue to grow and nurture the younger generation of musicians, much like it has in the past, it is doing an invaluable service to the global music community.
David Rowden, clarinet
David Rowden performs as a freelance orchestral musician with the Sydney Symphony Orchestra, Australian Opera and Ballet Orchestra, the Queensland Orchestra, New Zealand Symphony Orchestra, and as Guest Principal clarinet with the Seoul Philharmonic Orchestra. In 2005 he founded the Omega Ensemble, one of Australia$B!G(Bs premiere chamber music groups, serving as its Artistic Director. The ensemble has collaborated with many international artists and has commissioned and performed over twenty new Australian works. Rowden recently recorded his debut album with Omega Ensemble and Dimitri Ashkenazy, MOZART - MUNRO - PALMER, on the ABC Classics label. Rowden is a Buffet-Crampon artist and currently performs on the new Divine clarinets.
Other interests
Cooking, swimming, and travelling, although with two kids under 3 at the moment, that is proving challenging!
See David Rowen$B!G(Bs full bio online here.

PMF Alumni Throughout the World
Since 1990, cumulatively over 3,400 talented young musicians have taken part in PMF, and alumni are active in orchestras around the globe. Here$B!G(Bs a list of orchestras where you can find them.