Japanese Culture Experience Program Run
by the PMF Volunteer Group $B!H(BHarmony$B!I(B
Numerous PMF Academy members joined the Japanese Culture Experience Program offered by the PMF Volunteer Group $B!H(BHarmony$B!I(B, taking time out of their busy rehearsal schedules to experience aspects of Japanese culture such as the tea ceremony, Japanese traditional musical instruments and dressing in kimonos. The program, provided at the Tagaden auxiliary shrine in the main Sapporo Gokoku Shrine precinct, also gave attendees opportunities for in-depth interaction with local residents. The fun they had together helped break the ice.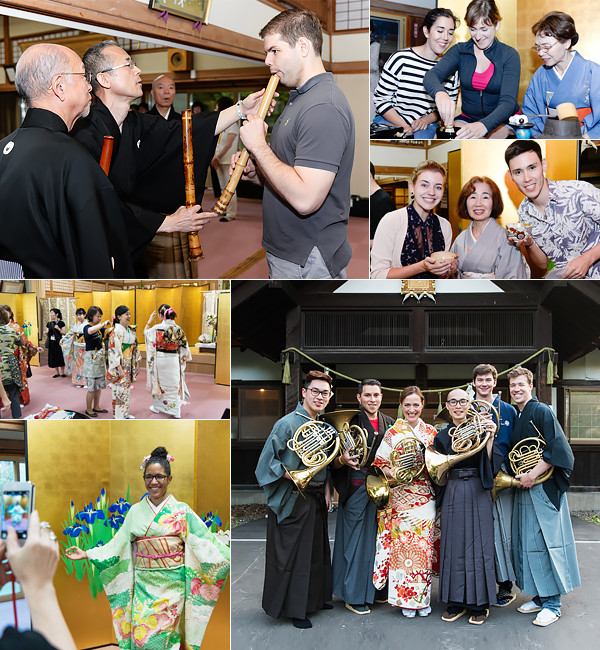 The PMF 2016 Academy is made up of 97 young musicians from 27 countries and regions around the world, who are working toward harmony through music and transcending differences in nationality, language and culture to contribute to world peace.