Bernstein Place approaches its third summer
Along with Karajan and Solti, Leonard Bernstein was a leader at the forefront of the classical music world in the latter half of the 20th century, and the Pacific Music Festival was founded through his advocacy.
Bernstein Place was established in July, 2014 - PMF's 25th anniversary - in honor of the founder. The Bernstein Statue at the center is the work of metalsmith Mr. Ryohei Miyata, former President of the Tokyo University of the Arts, current Chairperson of the Tokyo 2020 Emblems Selection Committee, and recently inaugurated Commissioner for the Japanese Government's Agency for Cultural Affairs.
The Bernstein Statue displays various expressions throughout Sapporo's seasons. Now, as Academy members from 27 countries and regions prepare to gather at PMF 2016, Bernstein Place approaches its third summer.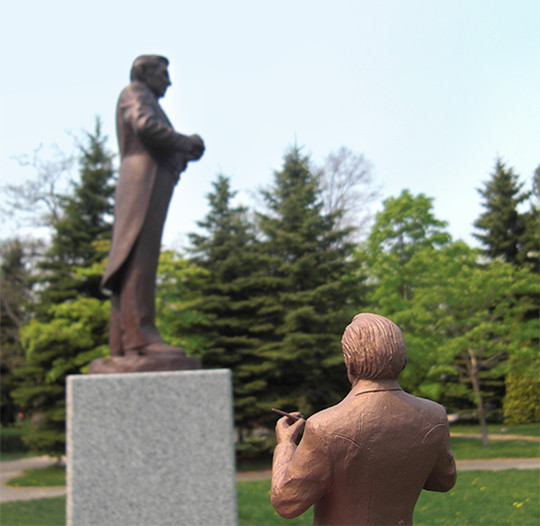 Bernstein Place: Seasons Series
This webpage includes all 4 editions of the "Seasons Series," which ran in PMF MUSIC PARTNER from 2014 to 2015. The page also includes a map to help you get there!