The 5th annual PMF GALA Concert
In the short span since 2012, the PMF GALA Concert has become, along with the Picnic Concert, an integral part of PMF, beloved by all. We expect the 5th GALA Concert to sell out quickly. Reserve your seats early!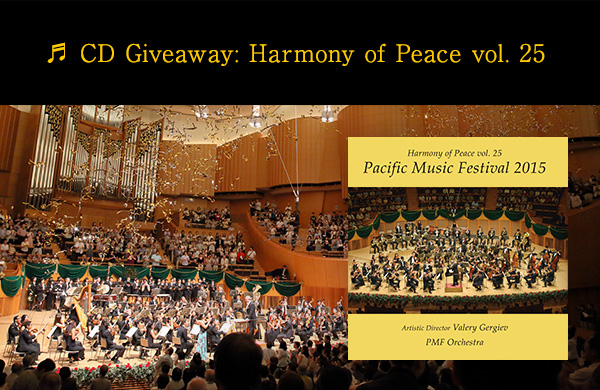 Would you like to experience the festive, inspiring sounds of the PMF 2015 GALA Concert? A 2-disk CD not for sale set will be sent to 30 people whose names are selected in a drawing. If you would like to be among the lucky 30, please send the following to misicpartner@pmf.jp
1) your name
2) your address
3) your phone number
4) any impressions you may have of PMF MUSIC PARTNER
Application deadline: Friday, April 15, 2016
$B"((BPlease include "CD Giveaway" in the subject of your email.
$B"((BWinners will receive their CDs by post.
$B"((BThe contact information provided will be used solely for the purposes of the drawing and shipping.