HOME > New to PMF? > ♪ Sample the Classics!
♪ Sample the Classics!
Classical music often turns out to be unexpectedly familiar, even to those who have never intently listened to it, as it tends to be used in various forms of background music, in films and more. And even listening for the first time, you might be surprised at the melodies that instantly stick in your head.
A wide selection of music is performed at PMF each year, and this page features introductions to a small selection of pieces scheduled to be performed at PMF 2019. We hope that you'll find something here that piques your interest, and that you'll come and experience the music live!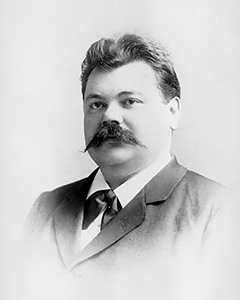 Violin Concerto in D Major, Op. 35
Tchaikovsky
You've surely heard the theme of the first movement before (from 6:33 in the sample below) - maybe in movies ranging from Anna Karenina to Jiro Dreams of Sushi - though it's actually the grand orchestral sections, without violin, that tend to be used more often as background music. But hearing this piece in full in a concert hall, from the grief-tinged beauty of the second movement's melody to the third movement's uplifting dynamism, you can experience the violin's full range of expression! At PMF 2019, young up-and-coming violinist Sunao Goko, who is currently capturing the world's attention, will perform this music with the PMF Orchestra!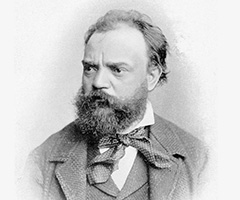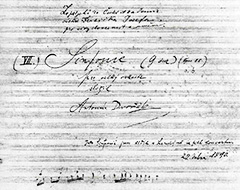 Symphony No. 8 in G Major, Op. 88
Dvořák
When you hear "Dvořák" you might think of his famous 9th Symphony, called "From the New World," but his 8th Symphony is equally full of emotion, and is regarded highly for its evocations of the countryside of his native Bohemia (currently part of the Czech Republic). Like Smetana's famous "Moldau," this symphony invokes the sounds of Bohemian folk music, giving it an approachable, pleasant atmosphere - perfect for someone perhaps looking to learn more about classical music! At PMF 2019, it will be performed as the main piece on PMF's debut concert at the new Sapporo Cultural Arts Theater hitaru, which opened just last year!
This piece will be featured on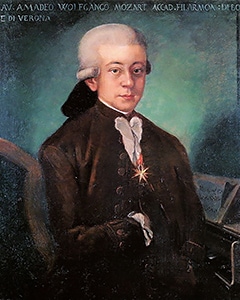 Sinfonia Concertante in E-flat major, K. 297b
Mozart
Maybe you're familiar with the "concerto" form, with one soloist playing against an orchestra, but this "concertante" piece features an orchestra and 4 soloists! Each soloist plays a different instrument, with the unique characteristics and warm tone of each instrument on full display. Mozart made the third movement especially demanding, requiring unwavering skill of each soloist. At PMF 2019, world-class horn player Radek Baborák will simultaneously lead the Sapporo Symphony Orchestra and perform as one of the 4 soloists, along with 3 performers hailing from the Berlin Phil: a truly extravagant combination!
This piece will be featured on